Previous Conference Photo Albums: 2016 | 2015 | 2014 | 2013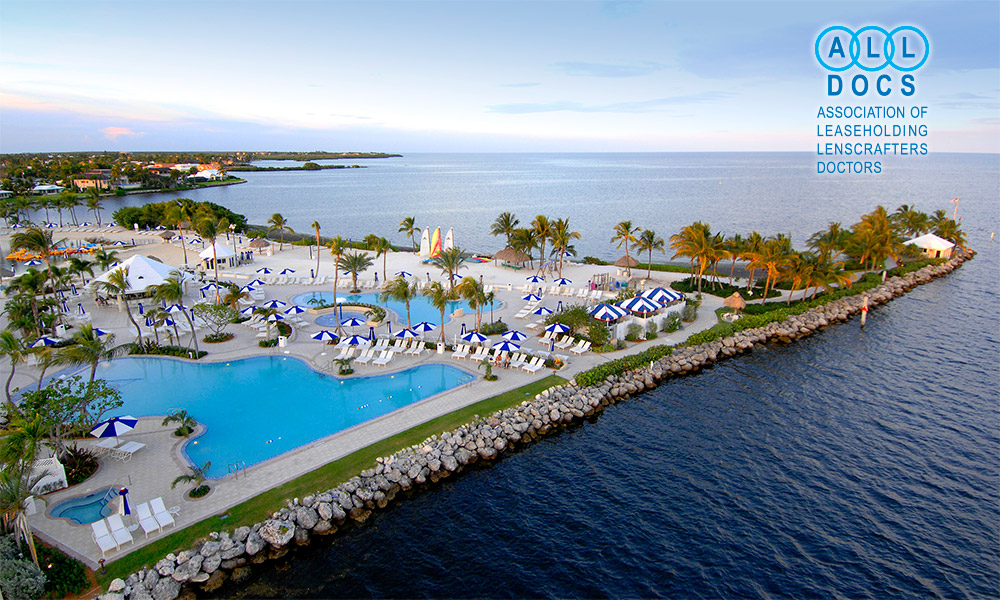 The 2016 ALLDocs Annual Meeting was held on October 23rd through October 28th at the exclusive Ocean Reef Club in Key Largo, Florida. The meeting included great speakers for CE credit, fun interaction between members and a large turnout with over 125 doctors in attendance. With 36 companies represented, our Sponsor/Partner Fair was the largest, most successful event yet! Dynamic speakers included Dr. Kelly Brogan, Dr. Stuart Richer, Dr. Lisa Renzi-Hammond, Dr. Craig Thomas, Dr. Anthony Litwak, Dr. Steven Lutz, and a special marketing update from Ken Zierler. Be sure to check out the fully-recorded lectures in our ALLDocs lecture session. You may need to contact Heather Kreidler for a username and password for full video access: hkreidler@foxeyecare.com.
In addition to an exciting golf tournament, a beach party, and our second annual "Minute To Win It" sponsor competition, Dr. Danny Clarke inspired members with a unique look at practice management. LensCrafters also updated the ALLDocs group on their latest business, store designs and marketing plans.
This year's gala was the best ever featuring the 10-piece band, Soul Survivors, as members danced all night to their favorite R&B and Soul music! In addition, Dr. Kerry Gelb, President of ALLDocs, updated us on his vision to make the practicing optometrist the new primary care doctor.
Thanks for attending our best ALLDocs meeting ever!